---



We put the 8 different rose fragrances (Damask Classic, Damask Modern, Tea, Fruity, Blue, Spicy, Myrrh, and Bulgarian Rose) in colorful beads. Enjoy the new refined scent of wild roses with enhanced scents. Each bead is compressed with the fragrance, so you can enjoy the beautiful scent with just a small amount.
Original rose fragrance kit
You can make your own blend of fragrances by combining the beads your own way. By changing the balance of the beads, you can enjoy the different rose fragrances.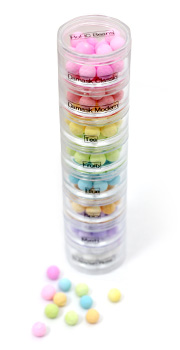 Katsuyuki Yomogida, our perfumery chemist himself has blended the rose fragrances into 3 charms. By making a private atmosphere with rose fragrance, it can bring relaxing effects to you daily lives. By having it by your pillow, or on your work desk, you can bring a relaxing atmosphere to anywhere you want.
Happy Charm

- Reduce stress and have a relaxing time -
A blend with a base of Damask Classic. The rose perfume has ingredients that can bring a calming effect along with reducing stress. In the old days, roses were treasured as a source for medications. We live in a very stressful society nowadays. Why not make a time of relaxation through the beautiful rose fragrances?
Beauty Charm

- One beauty sleep can bring beautiful skin -
A blend with a base of Tea. In the perfume ingredients of Tea that has the characteristic of modern roses, it is scientifically proven that it brings up the recovery of skin barriers and strengthens your skin. The image of rose=beauty may be coming from its fragrance. On the end of a long day, get your beauty sleep by surrounding yourself in this relaxing fragrance.
Victory Charm

- Better grades with better memory?! -
A blend with a base of Bulgarian Rose. We have research result saying that by smelling the same scent while you study and while you sleep, it can bring better memory skills. It is said that it stimulates the brain hippocampus, the memorial part of the brain. Study for the school exam by having your study room covered with rose fragrance!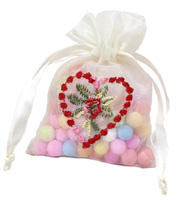 ---